Ghosts of the Civil Dead
In which Norm would like to direct your attention to the quiet brilliance of Joanna Hogg's THE ETERNAL DAUGHTER.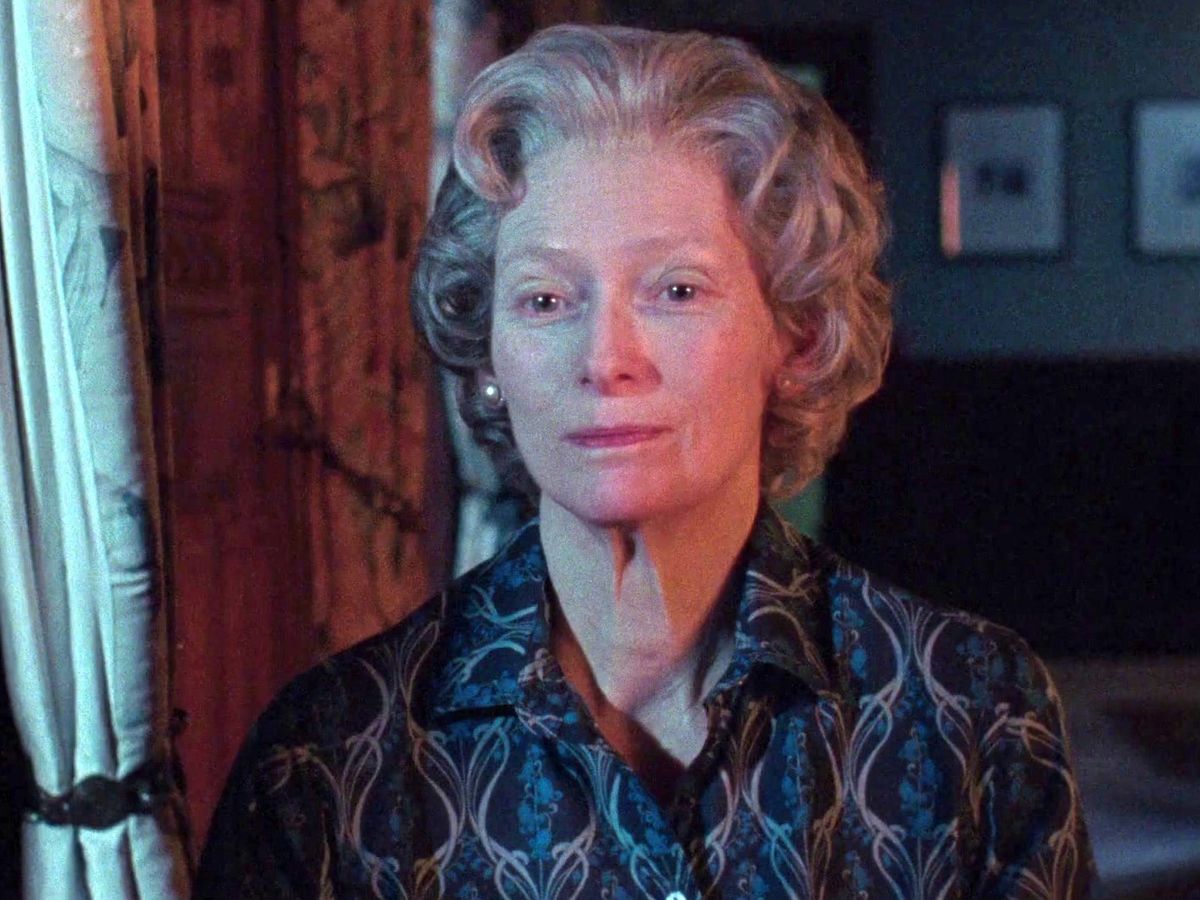 A critic is not supposed to play favourites, but that misses a central point of criticism: The entire job is subjective – what is a review, for example, but my own reaction to whatever is put in front of me? – and if one engages with it fully one is bound to encounter art, and artists, that resonate at one's specific frequency. And if a critic who has that experience doesn't look forward to the artist's next thing, they're doing it wrong.
This brings me to Joanna Hogg, a director whose first film Unrelated bowled me over at the BFI London Film Festival in 2007, along with the other members of the FIPRESCI jury; we gave it our prize, and thanks to our foreperson's stage fright I got to present the award to Joanna on a very large stage at the Odeon Leicester Square. We wouldn't see one another in person again until she brought The Eternal Daughter to Toronto in September, but in that time she's asserted herself as one of the greatest English directors working – a master of interpersonal dynamics and unspoken emotion, quietly adventurous in her formalism and able to pirouette from good cheer to gut punch as gracefully as any storyteller who's ever lived. (Joanna often mentions Powell and Pressburger as touchstones, and while her palette is rarely as saturated I completely get the tonal connection.)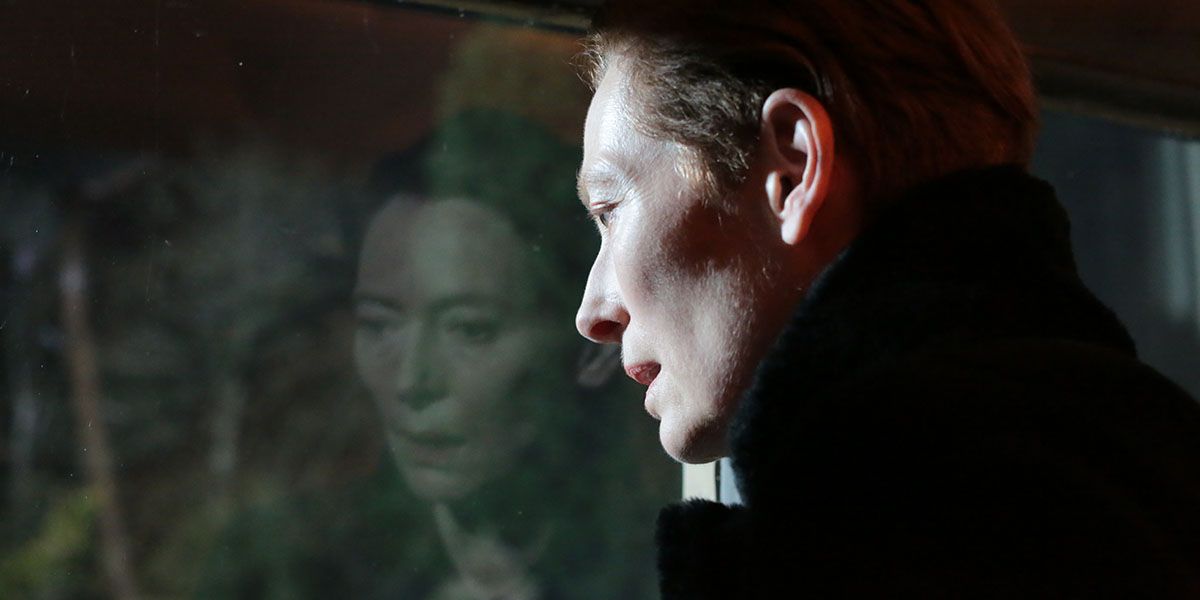 So yeah, I'm in the tank for Joanna. But that's why it's even more wonderful to be able to tell you The Eternal Daughter – which returns to the TIFF Bell Lightbox tonight for its commercial engagement, and is also playing elsewhere in North America – is an unqualified masterwork, a film that extends the story of her semiautobiographical Souvenir films in a new direction, finding new notes to play in the story of Julie Hart and her mother Rosalind.
Some quick context: In the Souvenir films, which took place in the 1980s (and which I reviewed for NOW in 2019 and 2021), Julie was played by Honor Swinton-Byrne and Rosalind by Honor's mother, Tilda Swinton. The Eternal Daughter takes place decades later, maybe even right now, though it adopts the texture of an older film. (Hogg has cited Jacques Tourneur's atmospheric Night of the Demon as an influence, though I also caught Powell and Pressburger's I Know Where I'm Going! floating around in there, and maybe a few of the hour-long ghost stories that aired on the BBC in the '70s, when Joanna and Julia were little.)
The Eternal Daughter is set at a single location, a countryside manse where Julie's mother stayed during World War II, and which became a family retreat. It's now a B&B, and the film opens with Julie bringing Rosalind and her dog Louis to stay for a few days' visit, and maybe to work on a new film. Julie is now played by Tilda Swinton, which makes a certain poetic sense, but Swinton is still playing Rosalind, too – which creates layers of new resonance on top of the relationship we've already seen in the previous films, and also gives this one an impossible quality from its very first frames. Hogg achieves the effect without any elaborate CG work or motion-control shots – it's just Swinton acting to a stand-in, much the way Jeremy Irons shot the bulk of Dead Ringers – but our brains know what's up, and it creates a subtle disconnection that Hogg uses beautifully. Something's off, all the time. Can they see it too?
Julie tries to write, but doesn't get far; Rosalind is all melancholy and won't stop talking about the way she remembers the world – how the building used to be, how she misses the family and friends she knew there, how nothing is the same, not really. (Louis the dog is unbothered by most of this, of course, because he is a spaniel and spaniels have their own agenda.) There are small arguments about what to have for dinner – surely one mustn't order the same dish on consecutive nights, the kitchen might feel insulted – and the nature of Julie's work. And slowly, inevitably, we come to understand what's really going on.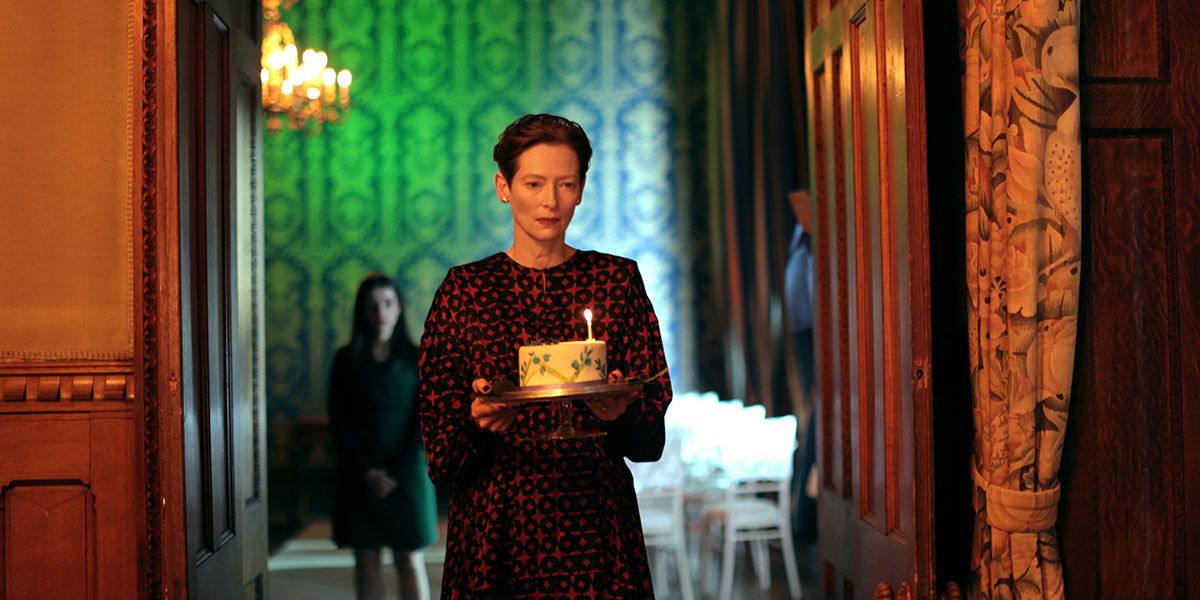 If you've not seen the Souvenir films, The Eternal Daughter should still work as a stand-alone project; it's an auto-fictional treatment of repressed generational grief played out in Hogg's specific register. But if you have seen those films – and you should, obviously, because they're brilliant – you can see this new one as intended: It's a subtle, devastating study of a woman returning to the place she thought her mother was happiest as a child, only to discover layers of conflicting emotion that lead her to question everything she knew.
I love the notion that we bring our own ghosts with us wherever we go; I also love Rosalind's idea, articulated about midway through the picture, that physical spaces resonate with the people who occupy them, conjuring up moods and memories of previous encounters. Although I think it's the other way around, and it's the people who do the conjuring. Certainly that's what Joanna's accomplished.
The Eternal Daughter opens at the TIFF Bell Lightbox tonight, with a video introduction that Joanna nailed in a single take. (You can buy tickets here.) And the Souvenir films are available in a luxe Blu-ray double feature from the A24 shop, which looks just lovely.
In Sunday's paid edition: Shawscope, baby! Subscribe so you don't miss a single spin-kick!